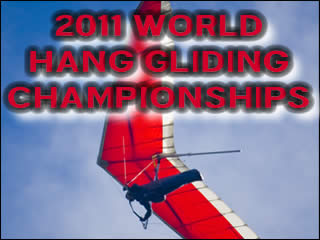 The 18th FAI World Hang Gliding Championship took place in Sigillo, Italy from July 16th to July 30, 2011.
This year's Class 1 competition was plagued by bad weather for most of the entire two week competition. Only two tasks were flown and the rest were cancelled.
Alex Ploner from Italy used the home field advantage to make this his second consecutive Class 1 championship, he took the 2009 World Championship in Chabre, France. Second place went to Christian Ciech, also of Italy. Primo Gricar of Slovenia took third.
This year's competition was reminiscent of last year's women's worlds when bad weather forced the cancellation of every task.
Better luck in January of 2013 to the Class 1 mates when the forum moves to Forbes, Australia for the 19th FAI World Hang Gliding Championship. See ya mates!
2011 Overall World Hang Gliding Championship Results
2011 Team World Hang Gliding Championship Results
Video courtesy of Jonny Durand