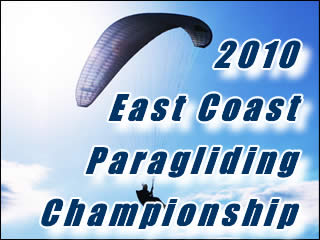 The East Coast Paragliding Championship was held from May 2-8, 2010 at the Florida Ridge Hang Gliding Park.
The competition is a flatland cross county, race-to-goal competition. Prize money consists of $500 distributed among the first three overall winners with trophies given to the rest. This event is an USHPA Sanctioned Event and is the first USHPA sanctioned paragliding event in 2010.
Final Results after day 7:
Visit http://earthcog.com/skyblog/ for more blogging on the event.