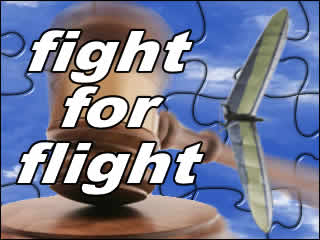 The progressive expansion of society is taking its toll on the hang gliding community. At least two flight centers in the nation are at risk of losing their privileges to operate. With the growth of communities, so comes the need for more land to develop. Housing, subdivision, industrial, and economic expansion often means taking away the land and usage rights of these pilots.
Kitty Hawk Kites
Kitty Hawk Kites is in a legal battle to keep its presence at Currituck County Airport in Northeastern North Carolina. The airport manager, Wayne Leary, has given notice to the Kitty Hawk Kites over a year ago, stating that their activities presented a danger to the general aviation community.
The owner of Kitty Hawk Kites, John Harris, states there are no safety issues he is aware of, but the county manager, Wayne Leary, cites one instance when a jet aborted its landing due to a hang glider being in the vicinity of its flight path.
The recent airport expansion was designed to entice corporate jet aircraft to use the facility. The airstrip was lengthened to 5500 feet, more than enough for jets to take off and land. With the increased speed of these jets, the reaction time of the jet pilot is shortened. The airport is concerned that with these shortened reaction times, disaster in the air is inevitable.
Kitty Hawk Kites contacted the North Carolina Department of Transportation Aviation Division to complain that the airport receives federal funding and that this funding entitles him the right to operate. They have received a temporary restraining order against the Airport until the NCDOT can investigate their complaint.
Lake Elsinore:
The Lake Elsinore Hang Gliding Association has been stripped of their right to a landing zone by a Superior Court Judge after a four year court battle. The association contended that they had a legal easement to operate on the land with the previous land owner. The current land owner had plans to develop the property for a subdivision.
When the current land owner refused to honor the easement for the entire 56 acre parcel, they agreed on a 10 acre easement located in a flood zone that would be in effect after the subdivision was built. When the easement was never granted to the pilots they sued in Superior Court.
The developer argued that it was the association responsibility to get the approval of the easement from the local flood control district. The judge agreed with the developer and took away their landing zone rights. In addition, the judge ordered that the hang gliding association was to pay for the legal fees of the developer.
The Lake Elsinore Hang Gliding Association is currently working the city to find a new landing zone which will work with the launch site.