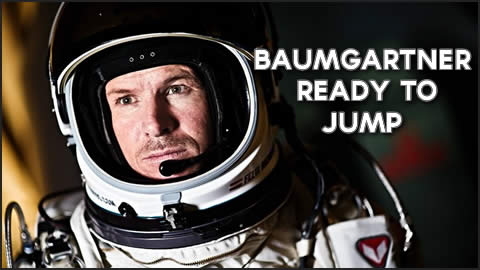 A man plans to break all sorts of unconventional skydiving records in October that defy the laws of science. On Oct. 8, Felix Baumgartner plans to set a skydiving world record by going supersonic.
What this means is that Baumgartner will fly through the air both faster than the speed of sound and without the aid of an aircraft.
Baumgartner plans to set this record in Roswell, New Mexico. He's a daredevil originally from Austria who has been planning to set this skydiving world record for years, making the tentatively set Oct. 8 jump the highest AND fastest that anyone has ever attempted.
The jump date hinges upon the weather conditions that day. However, the Red Bull Stratos team is prepared to make history.
It would indeed be history, because Baumgartner's jump would mark the first time a skydiver has ever gone supersonic during a freefall. The altitude would set a world record of a staggering 120,000 feet, or 23 miles. Without hyperbole, he regards this jump as taking place from the edge of space.
It will be necessary for the 43-year old Baumgartner to wear a special suit, otherwise his blood could literally boil. This suit will be pressurized to allow his body to endure the conditions.
The skydiving world will be looking to New Mexico Oct. 8, as his jump could be the type of skydiving news that revolutionizes the sport and changes what many thought was possible.