It seems the video above is causing some curiosity on the internet as to how this view angle was obtained. In the video, the point of view is shown above the base jumpers head with no apparent attachment to the person.
Suggestions have ranged from a drone to a selfie stick, while others believe it's cinematic post editing.
If you own a GoPro, you may already know how this sorcery is performed. All credit goes to the hardware and software engineers at GoPro who managed to hide the mount in their latest camera, the GoPro Fusion or the GoPro Max 360. A combination of camera lens placement and firmware magic makes the connection to the helmet appear invisible. While this mount to the helmet makes for a magical view, not all mounting systems will give this illusion.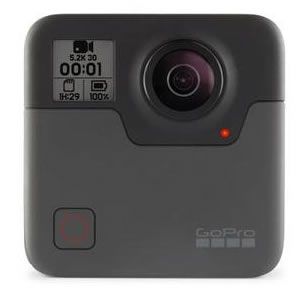 The GoPro Fusion is a 360-degree camera that allows the camera to record video in all directions at the same time. During post editing, the view of the camera can be adjusted to show only the areas you want to display. Of course, there is always the option to output a 360-degree view where the person viewing the video can rotate their perspective during the video.
Eyes in the back of its head
The Fusion has two camera lenses, once on each side of the camera that shoot in all directions. The software will take the videos and stitch the videos together at the edges to make the video appear seamless. The camera itself has firmware that makes the mount holding the GoPro magically disappear in most instances. The disappearance of the mount is realtime and not post edited. One can check for mount visibility by viewing the video live on their app which is installed on your phone.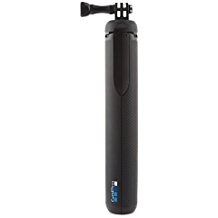 The Fusion is GoPro's most expensive camera starting around $600 that includes a "Fusion Grip" that not only serves as a selfie stick but also as a tripod. The fusion is backward compatible with most of the previous mounts you might own from GoPro.
If you are interested in learning more about the Fusion, visit GoPro's website.https://shop.gopro.com/cameras/fusion/CHDHZ-103.html