The Albuquerque International Balloon Festival has been wowing visitors from all over the world for over 46 years and the 2017 festival was no different. This year past records were shattered, attendance numbers soared, and visitors were treated to magnificent sights.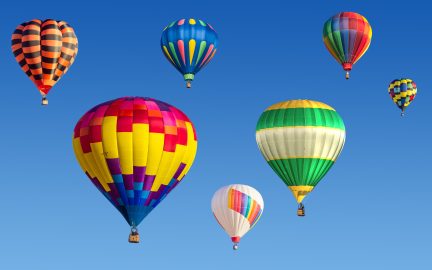 This is the largest international balloon festival. At some of the festival's events, the crowd size has soared over 80,000 people. Exact attendance figures have yet to be calculated by the festival, but everyone expects the attendees to have shatter previous attendance records. AirBNB says that over 4,000 people rented properties in the area right before and during the festival. This figure is up over 60 percent from the previous year. It was the biggest week of business for AirBNB ever in the city, and that was only the first record set this year.
America's Gas Challenge was the highlight of the festival this year. Gas balloon teams went further and stayed up in the sky for longer than they ever have before. The Swiss team of Nicolas Tieche and Laurent Sciboz stayed in the sky for over 60 hours and crushed the previous distance record and set a new one at 2,278 miles in a gas balloon.
That was not the only record that was crushed at the festival this year. The world's largest balloon was unveiled. The balloon that was shaped like a superbike with a rider on it was 144 feet wide and 98 feet high. This massive balloon that weighs an astonishing 1,300 pounds came all the way from Holland to be at the festival this year.
All in all the 2017 edition of the Albuquerque International Balloon Festival was one for the books!