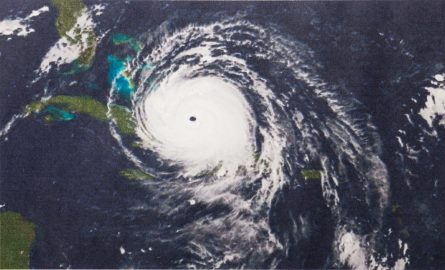 Let this sink in: Category 5 Hurricane Irma was stronger than all of the 2017 previous Atlantic hurricanes combined. Today, Irma's human death toll is 82 lives lost.
Here are 3 startling record-breaking facts:
If you add up all the winds of the prior 8 Atlantic storms at a maximum intensity, Irma was stronger.
On her own, she was more powerful than 18 of the 51 full hurricane seasons on record.
She was the only hurricane ever to stay at a category 5 for 3 days by maintaining 185 mph max winds for 37 hours. This is the longest a cyclone has maintained that intensity, ever.
Irma's first wave appeared off Africa on August 27th and The National Hurricane Center started issuing Irma advisories August 30th. Between August 30th and September 6th, when she crashed into the tiny Caribbean island of Barbuda, her wind speeds increased to 185 mph, Category 5, and the 2nd largest storm ever on record in the Atlantic.
By the time Irma moved on from Barbuda, the island was left "barely habitable" with 1 confirmed dead and over 90% of its buildings and vehicles destroyed.
From there she hit St Martin, St Barthelemy, the Virgin Islands and Puerto Rico. It is on these islands that the majority of the fatalities occurred; 12 deaths in St Martin alone with 70% of homes destroyed. 4 deaths occurred in the US Virgin Islands and an additional 5 more reported in the British Virgin Islands.
From there, Irma passed north of Puerto Rico, delivering downpours and flash floods, killing 3 people. She is also blamed for the death of 1 person in Anguilla.
Irma surged through Cuba on September 9th as a Category 3, killing 10 people and causing staggering damage in the north and central areas.
Re-strengthening to a Category 4 in the Florida Straits, Irma hit the Florida Keys on Sep 10th, killing 2. She brought winds of 130 mph and a storm surge of 10 feet.
Irma continued on through Florida, hitting Miami, Naples, Tampa and the surrounding areas, killing 4 and injuring countless others. She also left 12 million people without power.
Irma departed Florida on Sep 11th as a Tropical Storm and though she continued to weaken as she traveled north, she is still responsible for claiming the lives of 3 people in Georgia, power outages and dropping 2 to 5 inches of rain across Georgia, Alabama and South Carolina.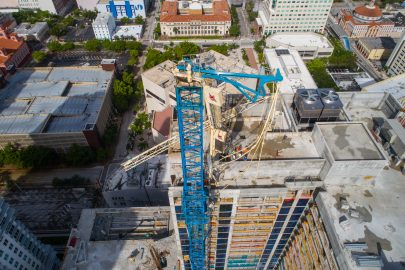 The total death toll from Irma stands at 132 and storm financial costs are staggering. Residential, commercial and industrial damages are estimated at $100 billion, just in the US alone. If you include the wide-spread unemployment, higher gas prices, and the many left with nowhere to call home, the historic Irma left us with historic consequences.