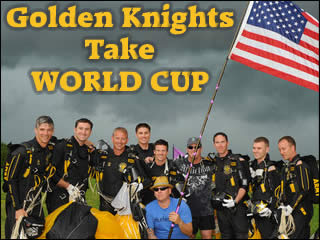 The US Army Parachute Team, The Golden Knights, took first place in the 8-way formation skydiving competition at the 2011 World Cup of Skydiving.
The competition was held at Saarlouis-Deuren, Germany between August 1-7, 2011. The venue was staged for a multi-title competition being also the 10th FAI EUROPEAN Formation Skydiving Championships 2011,  the 17th FAI WORLD CUP in Formation Skydiving 2011, the 7th FAI EUROPEAN Artistic Events Championships 2011, and the 8th FAI WORLD CUP in Artistic Events 2011.
The US team edged out the French team by one point with a final total being 186 to 185. Third place went to the Russians with 147 total points.
The Golden Knight team consists of Brian Krause, Kurt Isenbarger, Matthew Davidson, Sean Sweeney, Lawrence Miller, Joshua Coleman, Justin Blewitt, Michael LaRoche, Andrew Starr (camera).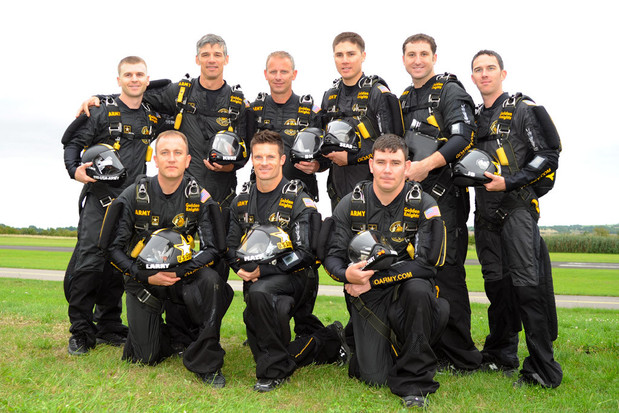 https://www.youtube.com/watch?v=PUrw899e-lI
Complete Results Here