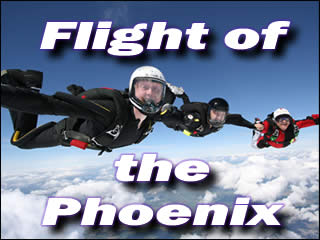 Originally billed as "World Team Flight of the Phoenix 156 Way", the actual event boasted 192 skydivers in formation.
Between April 14th and April 17th, 2011, Skydive Deland hosted this event from a list of top skydivers from around the world.
World Skydiving Champion, BJ Worth, was the mastermind of the phoenix bird formation.
The video below shows a 192 way formation done previously but not the phoenix bird formation.