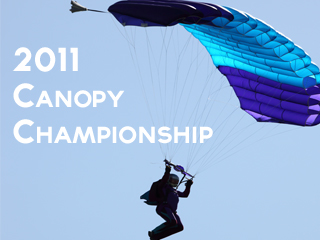 The 2011 USPA National Skydiving Championships of Canopy Piloting was held at Skydive Spaceland from September 14-17.
Skydive Spaceland is located in Rosharon,Texas and boasts a sprawling 500 foot by 250 foot pond for the swooping action.
Nicholas Batsch took first place in the Open Class while Joe Ablen took first in the Advanced Class. This is Nicholas's third national title.
Some of Nicholas's Batsch Competition Highlights:
Current 3 time distance world record holder, Mile Hi Colorado 152 meters 2007, Pretoria South Africa 169.610m 2008, Johannesburg South Africa 181.90m 2009
Silver Medalist World Championships 2008 & 2010
Silver Medalist Wolrd Games 2009
World Cup Champion of Speed 2009
World Champion of Distance 2008
Two time US National Champion 2008, 2009
2 time Pro Swooping Tour Champion 2007, 2008