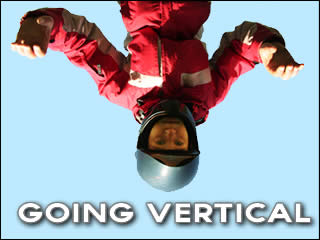 Perseverance is the key, as was discovered by the 138 people who broke the vertical skydiving world record earlier this month in Ottawa, Illinios.  The previous record was set in 2009 and the count at that time was 108 skydivers.
Reaching their goal was a difficult process as potential skydivers took part in trainings and camps, trying out for the role of being one of the many who would form the amazing 150-foot wide snowflake formation high in the sky.  The team made fifteen attempts over a period of three days, substituting people in as they felt adjustments needed to be made.
The entire jump was beautifully scripted, with each team member holding a key role in making the jump and snowflake formation a success.  Each member of the skydiving team knew exactly when to jump, who to be next to and when to deploy their parachutes to ensure that everyone remained safe.  They used six aircraft to complete the jump, which took place once the aircraft reached 18,500 feet.   Members of the team reached falling speeds of 220 mph.  Each team member landed safely, after having deployed their parachutes at different times, in different locations in the sky.
In order to capture the record-breaking event, a small team of four camera people also jumped with the team.  Videos as well as still photographs were taken to document the jump from beginning to end.  Also, to verify that the record was actually broken, three judges were on site to certify that the formation and jump were a success.
Potential jump participants came from all over the world for the chance to take part in breaking the world record.  Skydivers from France, Spain, Norway, Italy, Switzerland, Swedan and the U.K. flocked to the Chicago area with the hope that they would be included when the record was broken.
https://www.youtube.com/watch?v=BojrZV-SAkQ