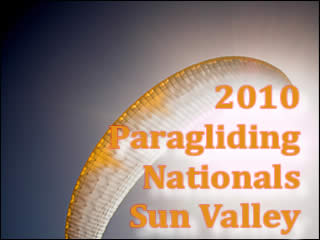 Jack Brown out of Anchorage Alaska has taken the 2010 US Paragliding National Championship.
With bad weather including wind, hail, rotor, and locust, only two tasks were flown at Sun Valley, Idaho.
Sun Valley was the second part of the national series to decide a champion. The 1st half took place back in July at Chelan.
Melanie Pfister out flew four others to take the women's national championship at Sun Valley.
Complete results of the Sun Valley can be found at
Nationals Championship results which includes both Sun Valley and Chelan are at
Video of the 1st half of the nationals at Chelan: