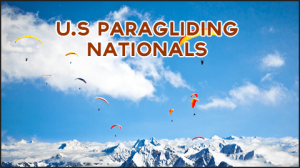 US Paragliding Nationals are on the horizon for 2014. White Owl Paragliding will be hosting the US Paragliding Nationals in Chelan, WA. The official dates have been posted, kicking it off with pilot registration opening March 1st. There will be a practice day held July 5th and events running July 6th through the 12th. 2014 is gonna offer some righteous thermals and great events for the paragliding sport.
It's going to be a soaring summer with some back to back events beginning with the Rat Race in June and winding down with the Canadian Nationals July 14th right after the US Nationals. You may want to look into booking your camp site, hotel, or other accommodations in advance for these events if you plan to attend, summer months can make it difficult to find lodging at the last minute. This is especially so for tourist's towns like Chelan.
The breathtaking sport of paragliding is going to fit right in with the spectacular scenery of Chelan, Washington. It is a charming, little tourist town situated on sparkling Lake Chelan. Lake Chelan is a 50 mile, glacier-fed lake that is over a mile at it's widest, with pristine blue waters. The Lake Chelan valley is situated in the mountainous, alpine landscape of North Cascades National Forest. This years US Paragliding Nationals promises some outstanding vistas and intense thermals for the competitors.
Last years US Paragliding Nationals took place in Dunlap, CA. To see pictures of the 2013 US Paragliding Nationals or get more information on this years event you can check out 2014 US Paragliding Nationals, Chelan WA Facebook page.