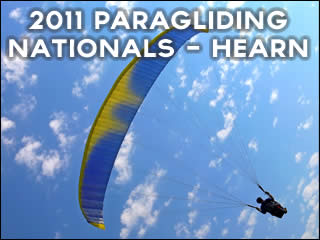 The second half of the US Paragliding Nationals was held between August 14 and August 21, 2008.
After the first half of the national competition at Red Rock, Dean Stratton had a narrow lead of 44 points over Eric Reed before going to Hearn. By the end of the competition at Hearn, Eric Reed had a 500 plus point lead over Dean in the national title standings.
This is Eric's 2nd national championship. He took his first national title back in 2003 at Telluride, Colorado.
Complete results of Hearn as well as an excel spreadsheet with combined results from Red Rock can be found at the FlyXC website.