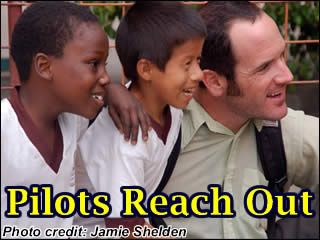 While competing in a hang gliding competition in Ecuador in 2008, Jeff O'Brien was touched by the poverty stricken region. He vowed that before coming back again for the 2009 competition that he would try to do something to help those less fortunate.  Jeff and fellow hang gliding competition pilot, Ricker Goldsborough, organized a nearly year long fund raising effort relying upon the generosity of fellow hang glider and paraglider pilots.
With check in hand, the group found a worthy organization upon their return in October of 2009. Father Frank, a missionary from England  who operates a mission in the poverty stricken urban areas was grateful to receive a check for almost $3,000.
Father Frank's mission provides a school, day care, and medical needs for those in the community. The school teaches over 250 children in the slums of Guayaquil, Ecuador.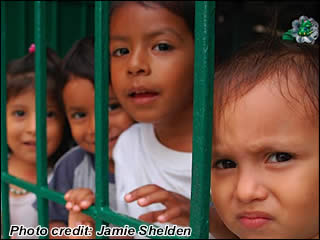 While the good deed is done, the pilots challenge fellow pilots to keep giving. You can donate to directly to the Chairty for Canoahere. You can read more about Jeff and Ricker's efforts on Jeff's Blog and on Jamie's Blog.
Special Thanks to Jamie for allowing us to use her images she took while at the mission.