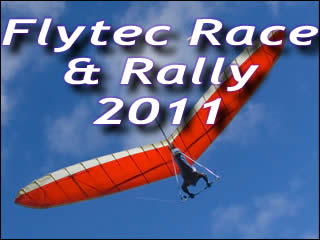 This year's event was held between May 8-14.
The concept of the race and rally is simple. For seven days, pick a different town to fly to each day and use that same town as the point of departure the next day. Weather conditions, wind directions, and thunderstorms will often dictate which direction will be flown.
Originally the final goal was to land at Lookout Mountain Flight Park in northwest Georgia but midway through the competition, winds from the west forced the pilots to fly easterly into South Carolina. This was the first year the rally got out of Georgia.
Offical results can be found here.
Meet the 2011 Pilots