This weekend the 20th FAI World Hang Gliding Class 2 Championships wrapped up with some exciting conditions and thrilling action. This year, the World Hang Gliding Championships Class 2 was held from July 24th - August 6th at Aspres-sur-Buech in the Hautes-Alpes, in the south of France. Accomplished pilot Manfred Ruhmer took the gold. Class 2 hang gliding is unique,...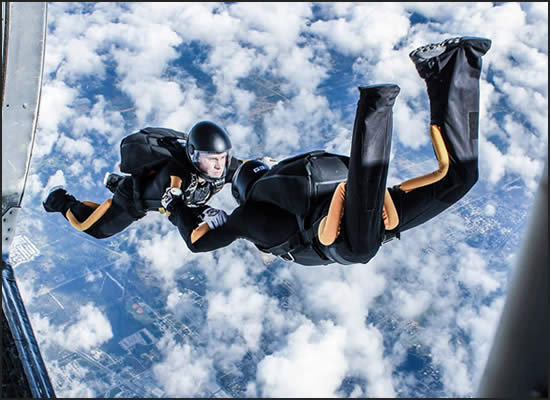 On January 1st, 2016 the "Army West Point Break-Up Six" set a new national collegiate record for speed and won the gold medal in the six-way speed formation at the United States Parachute Association's 2015 National Collegiate Parachuting Championships. The members of the team are all cadets at West Point. The "Break-Up Six" who jumped in this competition are all...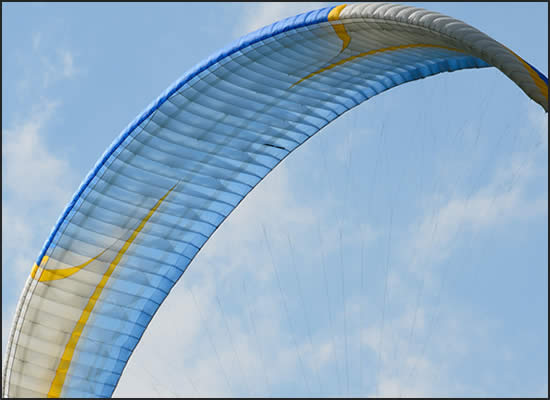 There is a new world record for paragliding accuracy! Romania's George Cotet won the gold at the FAI World Air Games and set the new world record. He logged 11 consecutive flights less than 5cm. The first FAI World Paragliding Accuracy Championships was held in the United Kingdom in 2000. There are now about 1,000 pilots from 20 different countries...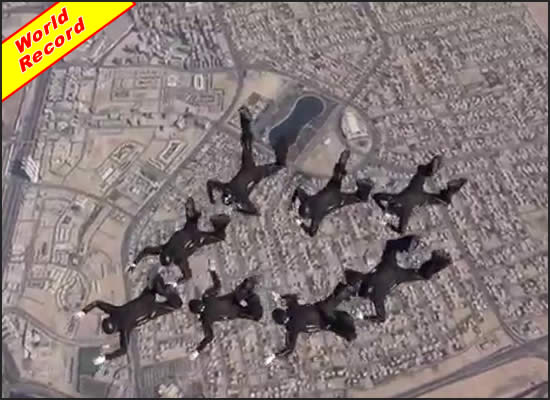 The US Army Golden Knights Parachute Team has set a new world record in the Eight Way Formation at the FAI World Air Games this week. To set the new record they executed 33 formations in 50 seconds. They won the gold medal in the Eight Way Formation with 222 points. They had set the previous record just eight weeks...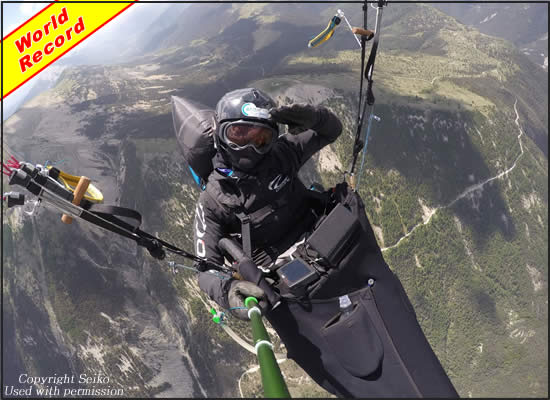 Seiko Fukuoka-Naville has been working toward holding the world record for women's straight distance paragliding. She has been trying to achieve her ultimate goal of holding all of the long distance paragliding world records. It looks like she reached her straight distance flight goal this week, setting a new world record. Her 11 hour flight crossed 406km, averaging 37km/h...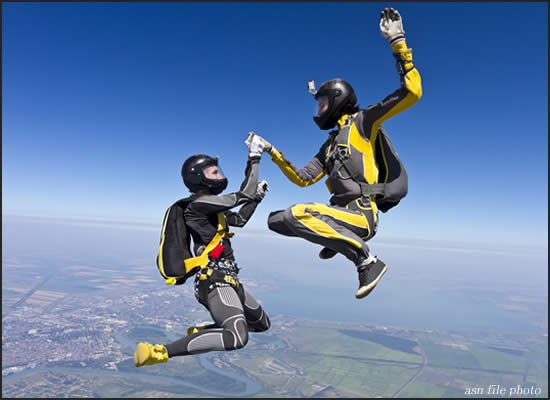 Brian and Amanda Festi took first place in the Freestyle at the U.S. Parachute Association National Skydiving Championships in Arizona on Nov. 3rd. That win has guaranteed them spots on the U.S. national team for the 2016 World Parachuting Championships which will be held in Chicago in September. Freestyle skydiving is unique in that one of the pair, Brian in...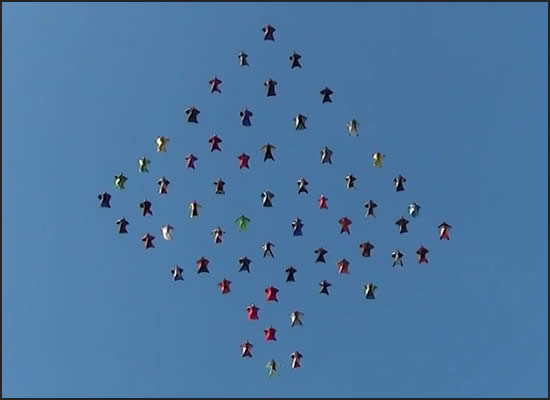 On October 27th, 1997 John Kallend, then fifty-two years old, made his first jump as a skydiver. On October 17th, 2015 he made his 3,000th. Now, seventy years young, he was the oldest participant in a group that set a new world record. The group of sixty-one wingsuited skydivers jumped from three planes over Skydive Perris in Southern California....